THE POETICS OF DISTORTION

The panoramic photograph distorts space, re-making our perceptions–and our memory–of familiar places. This phenomenon of distortion was the central theme for Tom Schiff's monograph of San Francisco panoramas.
The portfolio was curated into nine distinct sections, each a meditation on how the panorama's warp captures a certain shared truth within each type of space, whether environmental or architectural.

The concept of the 360-degree panorama was carried throughout the entire book's design, wrapping titles and images off the spreads and back around again. The mechanics and the effects of the panoramic camera are expressed through a series of diagrams. These images reveal how infinite space is wrapped into a cylinder, and then flattened again into a 2D distortion.

The book leads readers through a visual feast of the travel-worn places of the Bay Area, offering unexpectedly fresh perspectives on the familiar.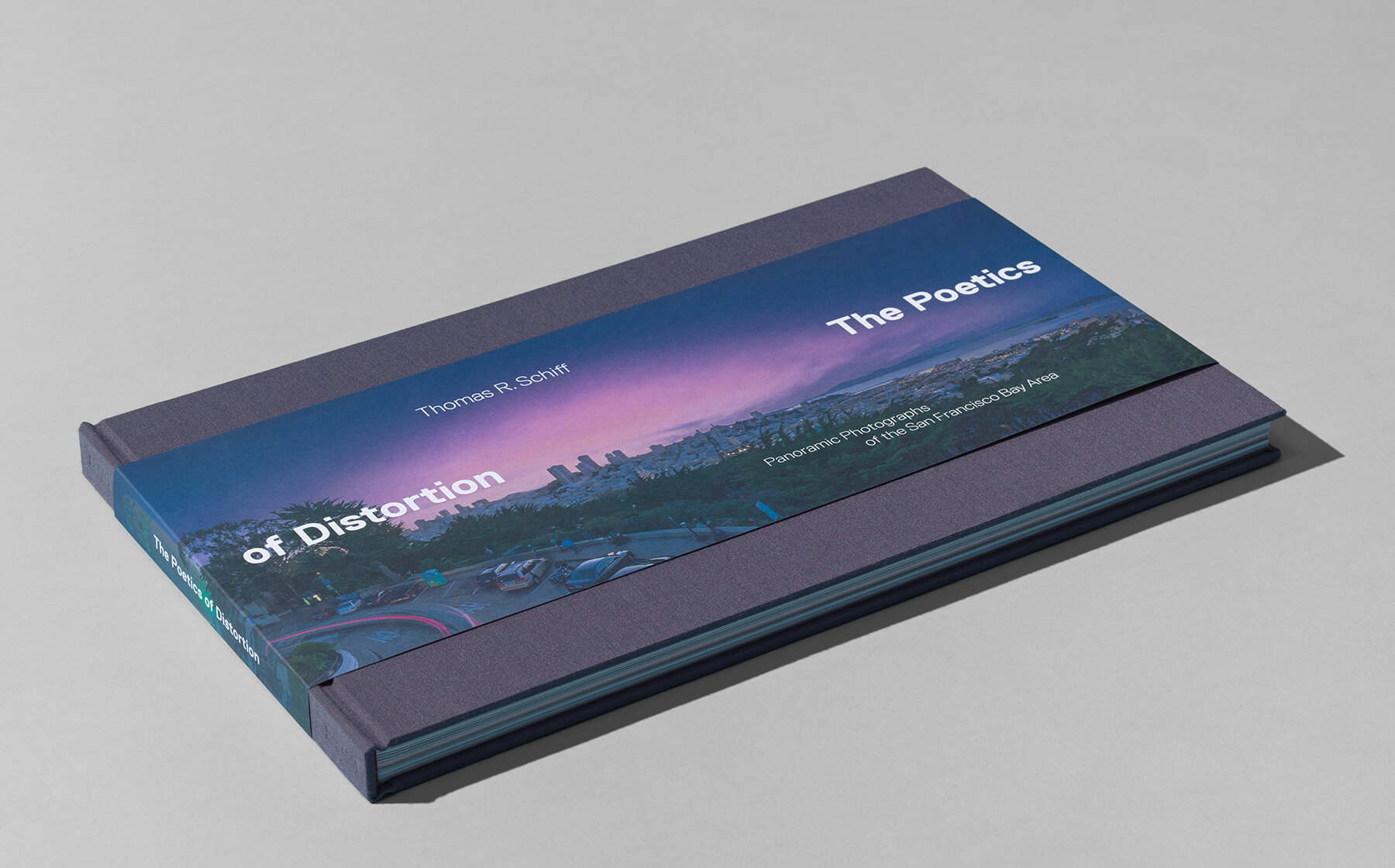 ---
How you see the world depends on how you look at it.
ROLE: Concept Strategy, Photography Curation, Project & Production Management
Postscript /
Work performed at
MendeDesign
Creative Direction: Jeremy Mende
Photography: Robert Couto